---
Club 65 is a monthly social group/educational program for senior members of the temple, both men and women. The name is a reference to our street location and the age of membership eligibility. We look forward to meeting many new members!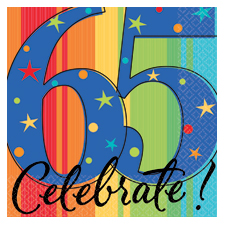 Sessions meet at 11 AM
on the second Tuesday of each month, with some exceptions. Attendees are invited to bring their own lunch.
Following is our program
schedule for 2016-2017:

NOVEMBER 8 —
Rabbi Rachel Grant-Meyer, HIAS
DECEMBER 13 —
Warren Klein, Curator,
Bernard Museum of Judaica
JANUARY 10 —
Book Review:
Hustling Hitler
by Walter Shapiro
(Starts at 12 PM)
FEBRUARY 16 —
Rabbi Allison Tick Brill
MARCH 21 —
Dr. Mark Weisstuch
APRIL 18 —
Richard Valcourt
MAY 9 —
Saul Kaiserman, Director of Lifelong Learning
JUNE 13 —
Cantor Mo Glazman
Participation in Club 65
is open to all temple members (men and women)
age 65 and over; attendance is free of charge. If you would like more information,
then please call
(212) 744-1400
.
Back to Men's Club