---
Mitzvah Day was started in 2005 as a way to increase awareness and create a greater sense of community among temple members while helping others.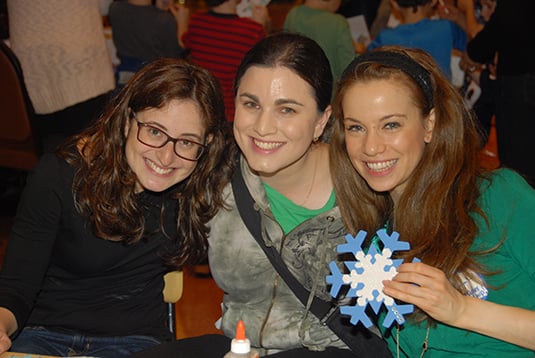 Because of its overwhelming success, Mitzvah Day has become
one of our most popular activities — drawing hundreds of volunteers.
MITZVAH DAY 2017
will be held on
Sunday, November 12, 2017
. Temple members of all ages
are invited to join us at 10:30 AM (sharp!) in I.M. Wise Hall (enter at One East 65th Street), where we will have:
• A light breakfast
• Congregational prayer
• A variety of hands-on projects
to benefit others in the community
View a list of projects »
Questions should be directed to the
Tikkun Olam Committee
. Call (212) 744-1400,
ext. 452 or
send a message
.
---
In 2014, Temple Emanu-El
celebrated its 10th Mitzvah Day.
As part of the 2014 program, it was announced
that the congregation had donated $25,000 to build
a school in Guatemala in honor of Rabbi Amy Ehrlich's
26 years of service to Temple Emanu-El. The project was kept secret from Rabbi Ehrlich until it was announced during Mitzvah Day.
View photos and a video
from this event »
We invite all Temple members to join our
efforts and to experience the feeling of gratification
that comes from helping others.
Back to Volunteering